Welcome to Protected Transport Systems
Protected Transport Systems Pty Ltd [PTS] provides military and police forces with armoured blast and ballistic protected vehicles; mobile equipment; and secure containers.
These offer customers better than the required level of blast protection and vehicle performance; aiming for the best product supplied through the best product acquisition and life cycle support systems.
The "Protector 2" in blast testing
The centre blast under the transfer case housing (most vulnerable part of the vehicle) was conducted on January 28, 2010 at the Aberdeen test ground by ATC using… read more ».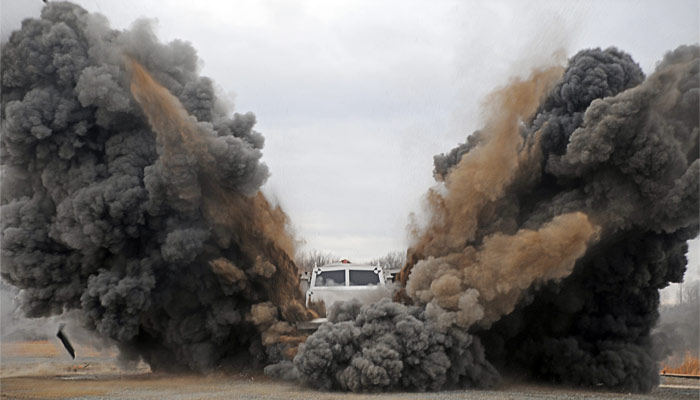 "Protector 2" undergoing blast testing. read more »